 NVR Appliance
Tech Specs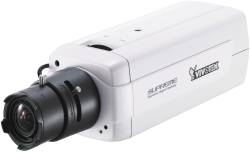 NVR Appliance is PC server or NVR Server with preloaded surveillance VMS.

NVR-VIVO-ST-32-12T
32CH Professional NVR Appliance with Preloaded ST7501 VMS
ST7-MX0000SC
Up to 12TB dedicated video storage.
- Support up to 32 CH High Definition IP Video inputs & Remote client access.
- Licensed MS Windows Pro (64-bit) OS.
- 12TB HDD Dedicated Video Storage, Surveillance Grade SATA HDDs.
- Dual Gigabit LAN adapter for Advance IP Video & Centralized.
- Enterprise Grade 4U Rack Mount chassis with 750Watt Power Supply Unit.
- Support Dual Monitor Display in Full HD mode (1900x1200)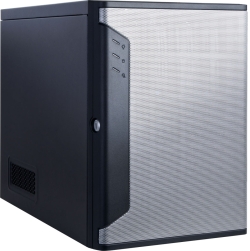 •
Support 16CH Full HD 1080P Live Display*

* Frame rates when streaming video may vary depending on network conditions and method used
Four Removeable HDD Bay support
Four 3.5-inch Serial ATA hard drives
3GB/s & 6Gb/s ; 1,2,3, and 4TB HDD
Internal SSD for OS use only
Storage
Video Storage
2Mbps@25CH, 30days: 12TB (3TBx 4unit)
3Mbps@24CH, 30days: 16TB (4TB x 4unit)
Max dedicated video storage: 16TB*
---
---
Display
Dual monitors support output supported
DVI*+HDMI / *DVI+DP / HDMI+DP
*Support DVI to VGA Converter
Max resolution 1920 x 1080 (DVI/HDMI) Max
resolution 2560 x 1600 (DP)
HDCCTV Live Display Performance
Max live HDCCTV display 16CH
12FPS@25CH ; FULL HD Resolutions,
up to 4mbps each CH.
Support remote live display via networks
with ECA VMC/VMS machines*
---
Networking
Dual LAN (RJ45 connector)
10/100/1000Base-T Gigabit Ethernet
Processing, Memory and Audio
Intel Xeon Quad-core E3 processor
4GB system memory, 1333MHz DDR3
Audio line out jack, audio via HDMI
NVR Software
---
Electrical
Line voltage: 240V AC
Frequency: 50Hz, single phase
Power outputs: 450W (max)
Continuous power consumption: 250W
---
ECA Features 3.3
Heartbeat, programmable micro controller for
system auto healing and monitoring.

Connectable to CMS Alarm via Digital I/O.
12hours self sustaining with in-built lithium
polymer battery.

Guardian software watchdog for NVR
Application and general system health
monitoring.
Security Key, 128bit Blowfish encryption
algorithms. Pairing unique for each ECA.

Triple Layer ECA-OS (powered by Microsoft ®
Windows Embedded 7 core OS engine).
64bits OS architecture. Workstation version.

Smart∞logic ready with four digital inputs and
one output support NC/NO. Smart∞logic brain
sold separately.
---
Size & Weight
Depth: 310mm
Width: 220mm
Height: 270mm
Approx Weight: 13kg
Desktop rack mount